Hi folks, just joined after a friend recommended this site to me.
Some background – professional scientist by profession: Molecular Biologist with a background in human molecular genetics and diagnostics. Also a Six Sigma and Design for Six Sigma Black Belt. Spent a lot of time in my scientific career developing molecular (DNA-based) tests for genetic diseases, e.g. Cystic Fibrosis, Fragile X Syndrome. Worked in corporate biotech my entire career. These days I spend my work teaching scientists and engineers in biotech how to do better science, how to do better experimental design and how to gain more insight based on (statistically valid) analysis of their data. I teach stuff like Measurement Systems Analysis, ANOVA, Design of Experiments (aka DOE, a VERY powerful analytical technique), hypothesis testing, and all that other Six Sigma stuff.
Have a had lot of hobbys/obsessions: trained for 10 years as a classical ballet dancer, then after "retiring" from that, took up motorcycle roadracing at Sears Point Raceway in Northern California. Also a photographer, and for the last 14 years, have been an accredited professional motorsports photojournalist, including track photographer at Laguna Seca and Sonoma Raceways.
Been in and out of high-end a number of times; been back in seriously since 2008. I presently listen to a Conrad-Johnson all-tube based amplification chain with Dyanudio loudspeakers: CT-5 preamp and LP70S power amplifier. Sources are vinyl (Michell/SME V turntable) and digital files streamed from a music server to a Sonore microRendu, to a Schiit Gungnir Multibit DAC. The system is powered by Shunyata power distribution and power cables, Audioquest Colorado & Columbia interconnects and Diamond USB cables.
I listen primarily to Hard Bop jazz, vocals, and classical. Not much rock these days anymore.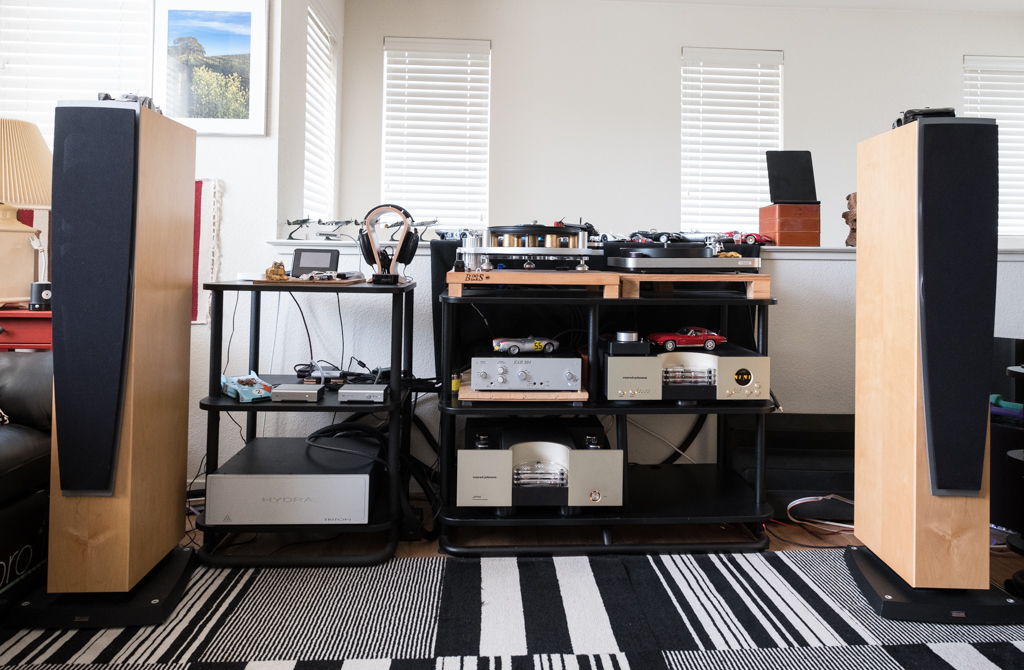 Cheers,
Stephen aka Puma Cat