I bought this amp after comparing the sound of my upgraded Marantz MA500 (in the center, here)...


...to a known-great-sounding amp, a Monarchy SE-160 in which I had improved some parts but sold to a friend. The Monarchy sounded enough better than the Marantz that I started looking for a better amp for CC (and maybe surrounds, too) use. I determined fairly quickly that the most-likely candidate was the 'HT5, for the brand's reputation for great sound quality, some 'extra' channels, and affordability. Turned out to sound quite nice, and initially it's powering the Vandersteen VCC-1 centerchannel-dialog speaker and the 2 surrounds. I've removed the output-stage rail fuses from one channel, thereby (theoretically) 'saving' a little power for the other-4 channels. I'm in the (slow) process of building a bassbox to augment the VCC-1's limited-by-design bass output; that'll be driven by the 4th channel of the HT5, thereby using 'all four'. Here 'tis this afternoon.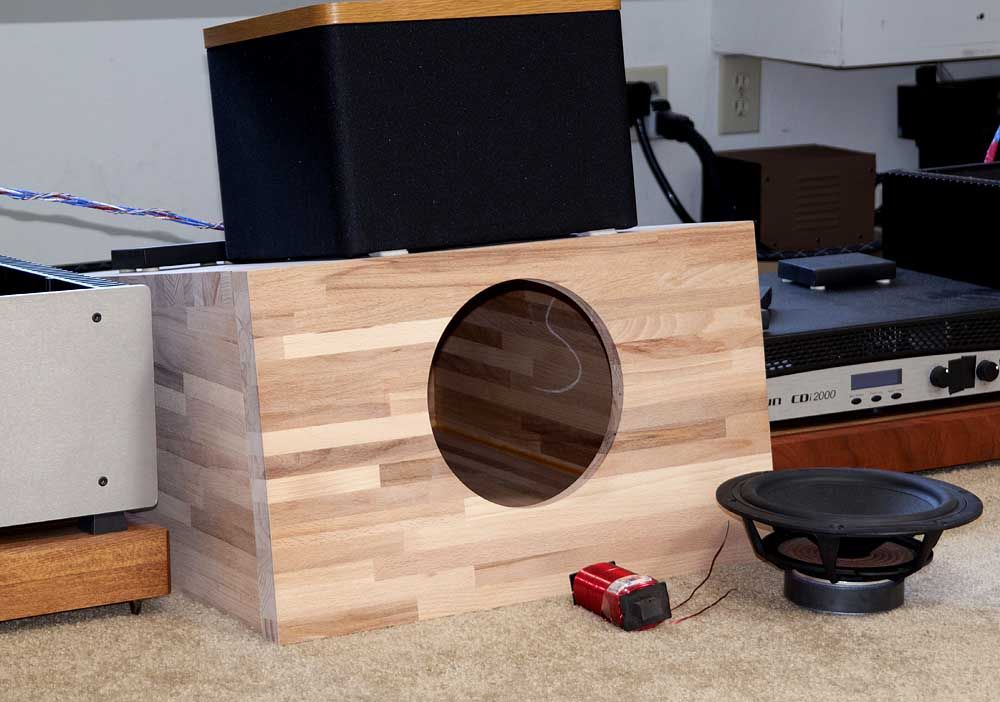 The 5-channel 'HT5, of course, is much-more crowded with parts...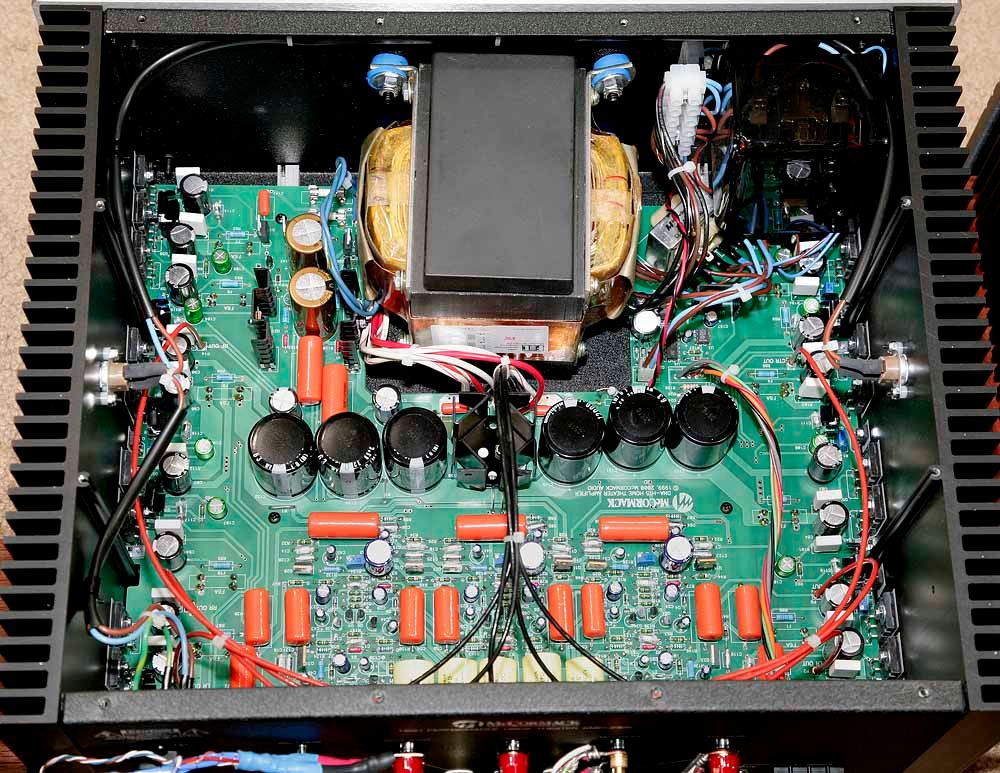 ...than the '750s, but I decided to improve

some

parts in one channel. Here's a pic...


...of that one channel. Also added a gain control...


...on the channel that I'll use for the CC bass.

More info is here...http://www.audiocircle.com/index.php?topic=107195.0 .