My woodworker-friend got all those sticks cut and glued and I took the 4 resulting slabs to Woodworkers Source to be surface sanded. One has a bit of 'potato-chip' dish and it'll be only about 1/2" (12 - 13mm) thick when finished. All these now are 13/16" (21mm) thick and after sanding flat, the other 3 will be about 3/4" (19mm) thick. The finished pad will be 20" (c. 51cm) wide by 16" (c. 41cm) deep.

Here are the 4 slabs. The epi is on the left with the goncalo alves on the right. Both of these woods are about 60% heavier than the hard maple that's often used for amppads, but I don't like maple because it rings so audibly in the midrange; I call it a 'high-Q' wood.



Goncalo on the top and epi on the bottom.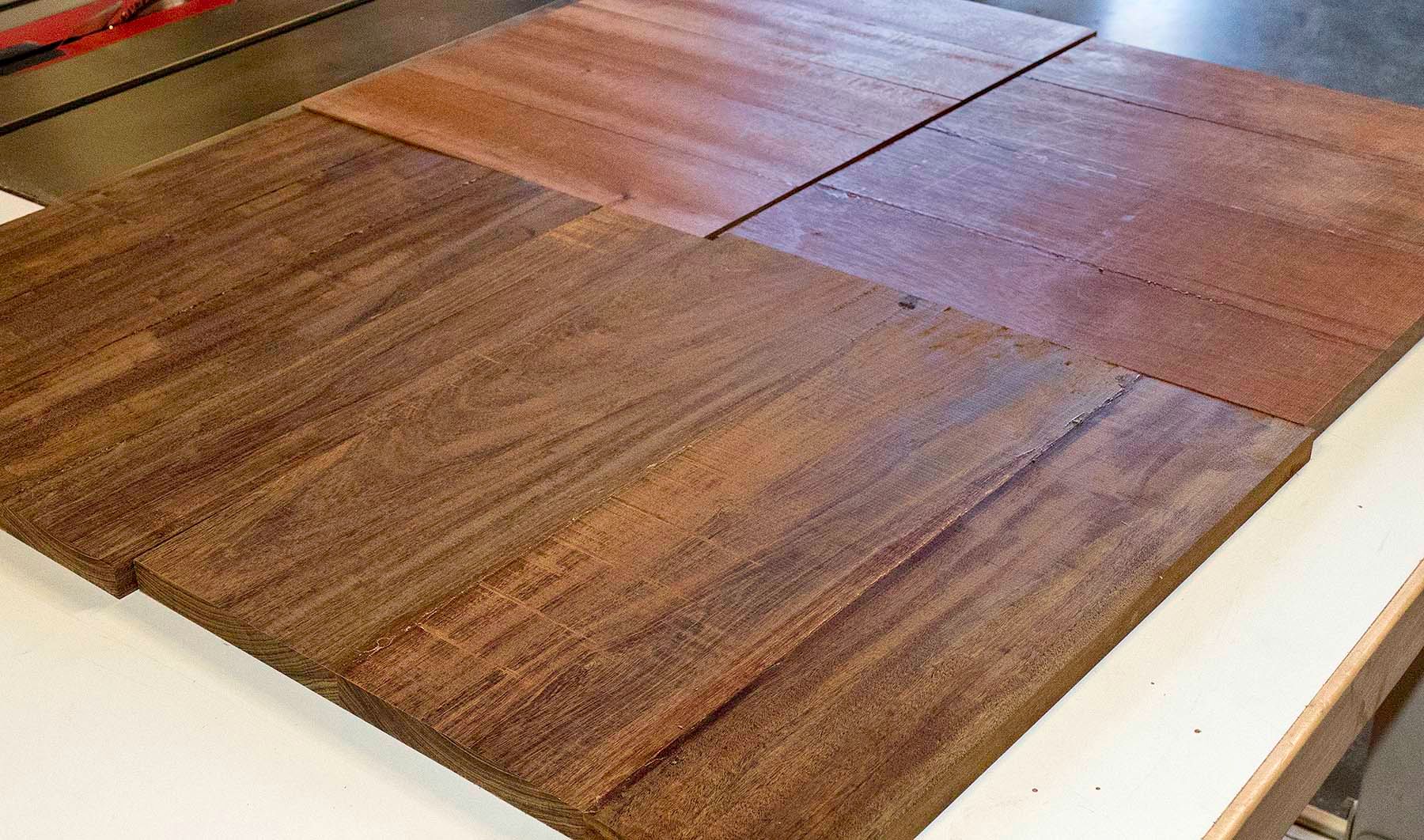 I'll use SoundCoat the Thicker...
http://www.soniccraft.com/product_info. ... -gp-p-4620
...on the bottom and even 2 layers and probably one on the top hidden under the amp--I HATE...
...ringing platforms and shelves. Haven't yet decided to glue all-4 layers together or separate the 4 with 3 interleaves of thick SoundCoat. Or glue 2 and 2 together and separate those 2 layers with one of SoundCoat; I suppose I'll decide based on how the individual slabs ring--or not. Will use three of the inexpensive, plain, 2-1/2"-tall, 3/8"-thread spikes from Michael Percy...
http://percyaudio.com/Catalog.pdf
...bottom of page 18...
...on the bottom to couple the pad to the concrete floor. These spikes are a super value--only $7.50 per quad! The entire pad should weigh over 35 pounds before SoundCoat.

And speaking of spikes, how's this one?



This monster is 3" (76mm) diameter and about 3-1/2" (87mm) tall (plus stud) and weighs 1 pound, 4 ounces (563 grams)! A friend loaned it to me to see if I wanted to use it on my amppad...but it's

just...TOO...BIG

! If anyone would like to have a couple-dozen (or fewer) of these, e-mail me at jeffreybehr@cox.net.

More pics as we progress.

Ain't these obsessions fun?